After the mind has been cleared by Kriya Yoga of sensory obstacles, meditation furnishes a twofold proof of God. Ever-new joy is evidence of His existence, convincing to our very atoms. Also, in meditation one finds His instant guidance, His adequate response to every difficulty.Sri Yukteswar ji to Yogananda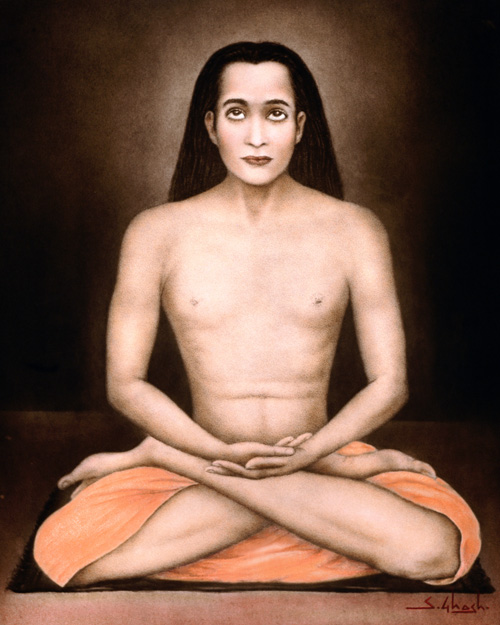 The first in this line of gurus, Babaji is of unknown age and lives in the Himalayas with a few highly advanced disciples. 
It was Babaji, whose name means "revered father", who re-introduced the ancient science of Kriya Yoga, which had been lost through the dark ages "due to priestly secrecy and man's indifference" as Yogananda put it.
"You are the one I have chosen to spread the message of Kriya Yoga in the West. Long ago I met your guru Yukteswar at a Kumbha Mela; I told him then I would send you to him for training… Kriya Yoga, the scientific technique of God-realization, wi